 Plan for the unplanned
weCare Damage Protection
A worry-free, affordable solution for when life's
accidental oh-oh's cause damage to your screen.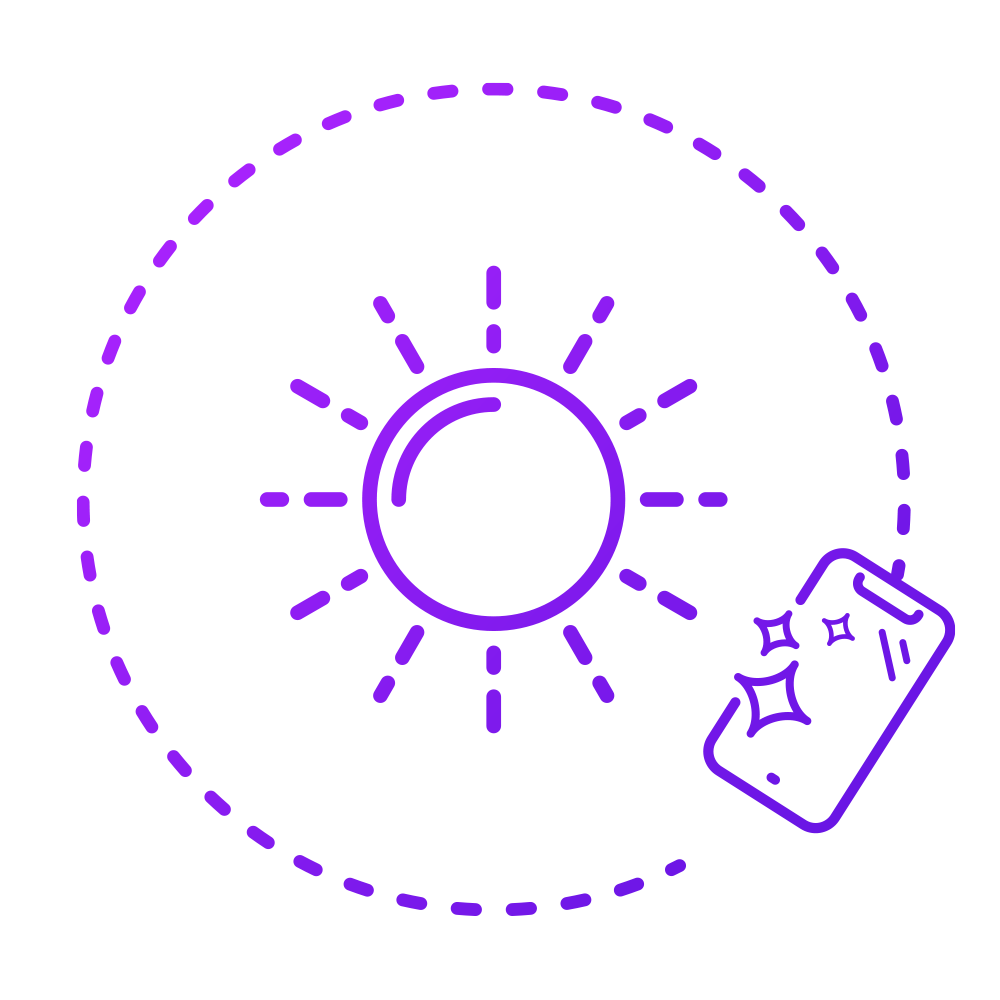 One year of worry-free
screen protection
Enjoy a free trip around the sun with weCare powered by weFix.
You'll stay protected beyond the standard device or repair warranty, with additional screen damage protection for up to 12 months. Whatever happens, our weFix experts will help get you back on track.
You can rest assured, there's no alchemy here.
What you see is really what you get.
Life happens and phones fall but when they do, weCare ensures you can sit back, relax and let our techs do what they do best - fix.
With over 1 Million Repairs under our belt, you have peace of mind that your device is in expert hands.
Thats right! Unlike SO MANY others, weCare has no hidden costs, co-payments or excess fees attached.
Purchase and activate your weCare plan.
When adding your pre-loved iphone to cart, you will receive a weCare pop up. Select add to cart and complete payment.
You will receive an email with a link. Click on this link and complete all the information relating to your new device.
*The email can take up to 15 min to come through.
Activate on an existing iPhone
If purchasing for an existing iPhone. You will need to take your device in to your nearest weFix store for assessment and to purchase and activate your plan.
Once activated, you will receive a confirmation email within 24 hours to notifiy you that your weCare plan is active. This will include a link to create your login to your weCare portal as well as your weCare policy.
Breathe a sigh of relief. Should anything happen to your phone's screen, you can log a claim in your user portal and bring your device to your nearest weFix store.
Select the weCare plan compatible with your iPhone
and save up to 75% off a future unplanned screen repair.
Compatible with the following iPhones:
- iPhone 7 & 7 Plus
- iPhone 8 & 8 Plus
- iPhone SE 2020
Compatible with the following iPhones:
- iPhone X
- iPhone XR
- iPhone 11
Compatible with the following iPhones:
- iPhone XS & XS Max
- iPhone 11Pro & 11 Pro Max
- iPhone 12 Mini, 12, 12 Pro, 12 Pro Max
Please make sure you familiarise with the below as well as the
Terms & Conditions of the weCare Damage Protection Plan.
Any damage caused from normal wear and tear.
Theft, misplacement, reckless, abusive, wilful or intentional conduct associated with the handling and use of the device, catastrophic damage, liquid damage or damage to the back glass.
Any damage caused to the casing of the device that restricts our ability to fit a new screen.
The plan does not cover the device battery or its performance.
You've got questions & we've got answers!
Click here to visit our FAQs for more information on some
of our most frequently asked questions.
Can't find what you're looking for or have a query?
No problem, click below and one of our helpful
customer experience experts will gladly assist you.

We look forward to #MakingItBetter for you